Bee Bee's lite make-up is beautiful! Perfect for happy occasions!
Here's a fresh beautiful face for Bee Bee with less make-up! Bee Bee's comedy magic, juggling, balloons and puppets will keep your friends laughing with vibrant colors and quick surprises. Hear the amazement when a real bunny appears! Her engaging interactive shows tickle funny bones and are great for both kids and mixed-aged audiences throughout the Hudson Valley.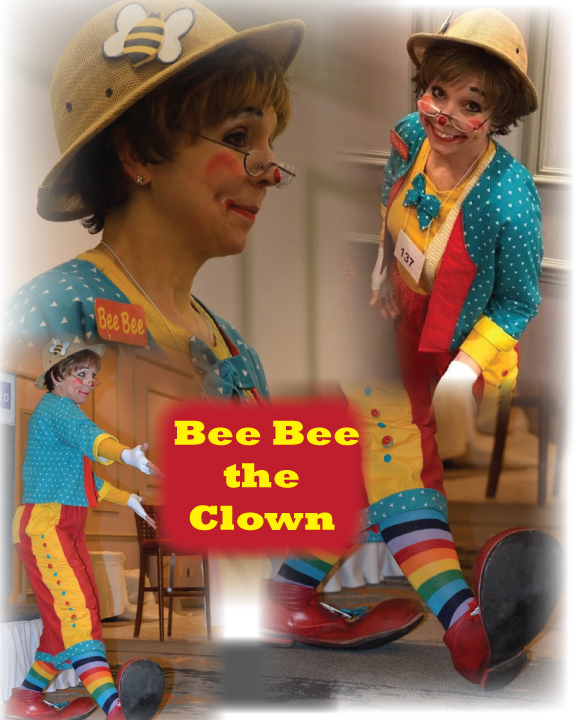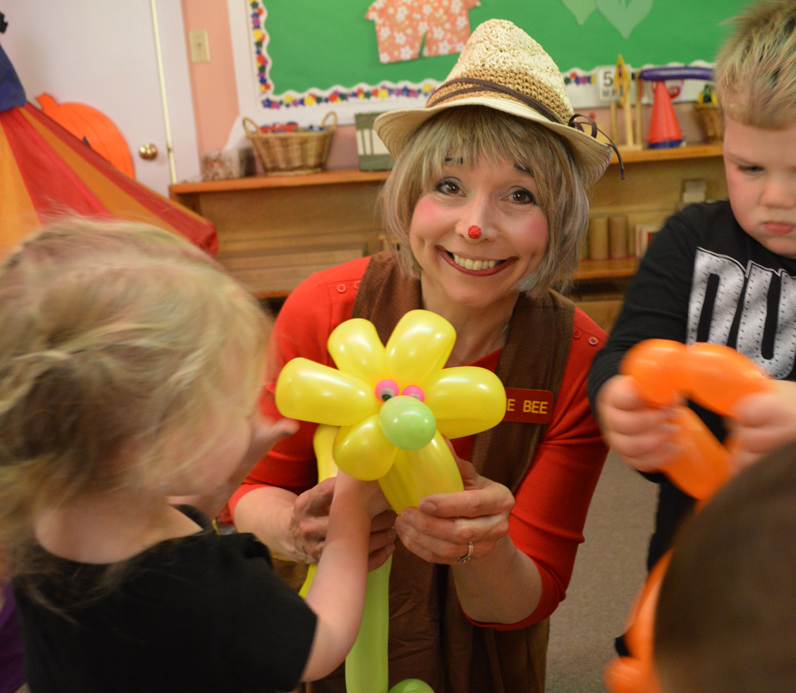 Party Ideas
Invite Jackie the Magician or Bee Bee the Clown to create happy memories on your special day! Birthday parties are about 75 minutes and can include magic, juggling, puppets, ventriloquism, face paints and balloon animals. Plus, a real bunny could magically appear! You can add extra time for more fun or for larger groups! The birthday child gets a special giant balloon animal and a birthday trophy, plus Bee Bee's children's books, Bee Bee's Circus at the Counting Fair, and Bee Bee's Circus Number Fun Activity Book, and a beach ball, as presents from Jackie the Magician or Bee Bee the Clown at their birthday party! Jackie entertains for birthdays, anniversaries, family gatherings, barbecues and other special events throughout the Hudson Valley. It's great for kids and  laughs for grownups too. Enjoy the show with your guests! Invite her to share the fun at your next event!