Build self esteem with interactive workshops with magic, juggling, ventriloquism and balloon twisting!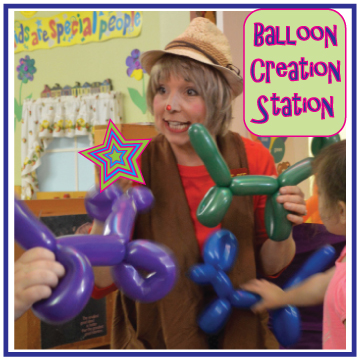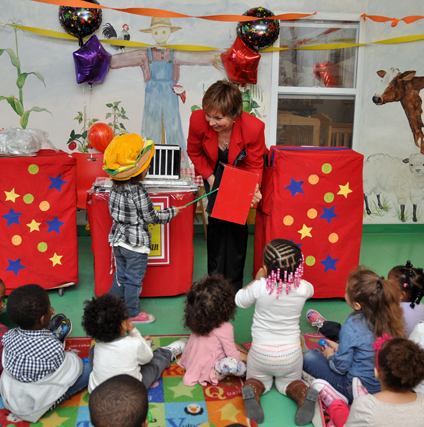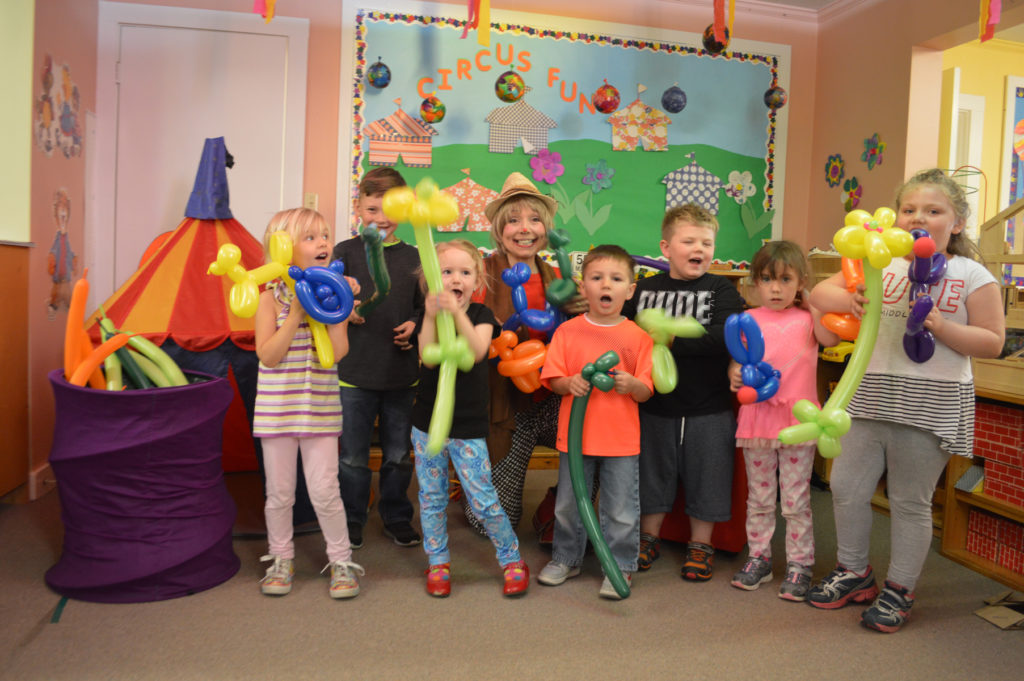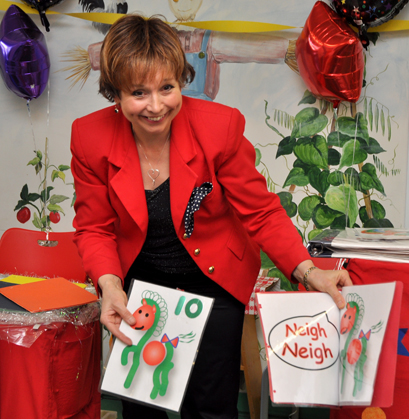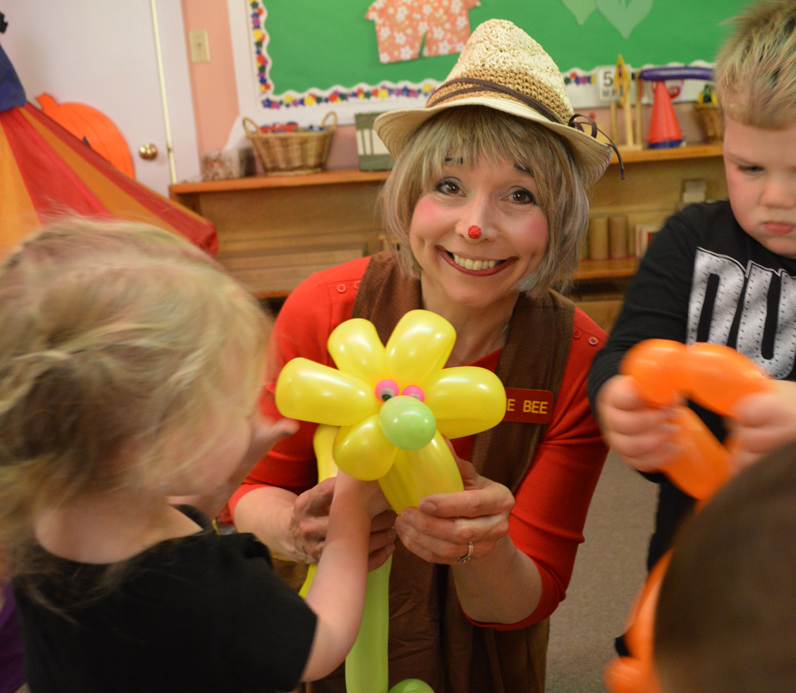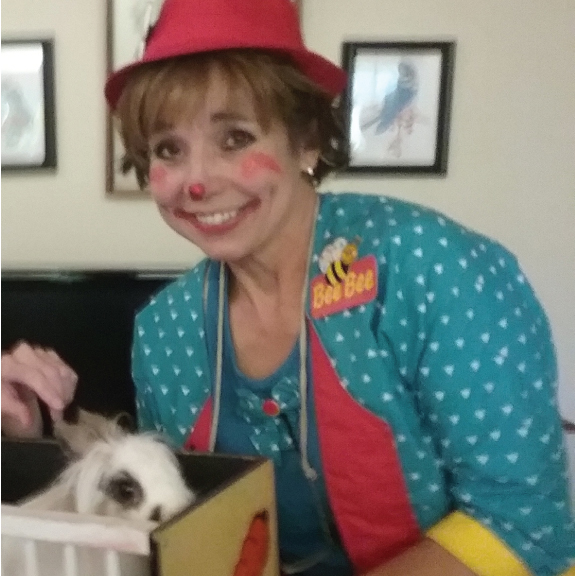 Ventriloquism, Magic and Balloon Twisting Workshop
Build your skills and self confidence! Kids learn the 1-2-3's of balloon twisting, magic and ventriloquism in the Magic & Clown Skills Work Shop for kids ages 6 to 12 presented by Jackie Reynolds, an award-winning variety arts entertainer and professional clown. Participants bring home their balloon animals, magic tricks and a little puppet they can make talk as a ventriloquist. Learn the basics of several different performance skills in this unique, hands-on class. You'll be very proud of yourself! Great for both elementary and middle school kids to encourage further skill based reading.
Simon Says: Let's Give it a Twist!
Play "Simon Says" and make balloon creations. Great hands-on activity with music. Kids as young as 5, 6, and 7 can make easy animals and the workshop can be tailored to teens or tweens, and families.  Hands-On fun to develop manual dexterity with opportunities for special needs individuals to participate.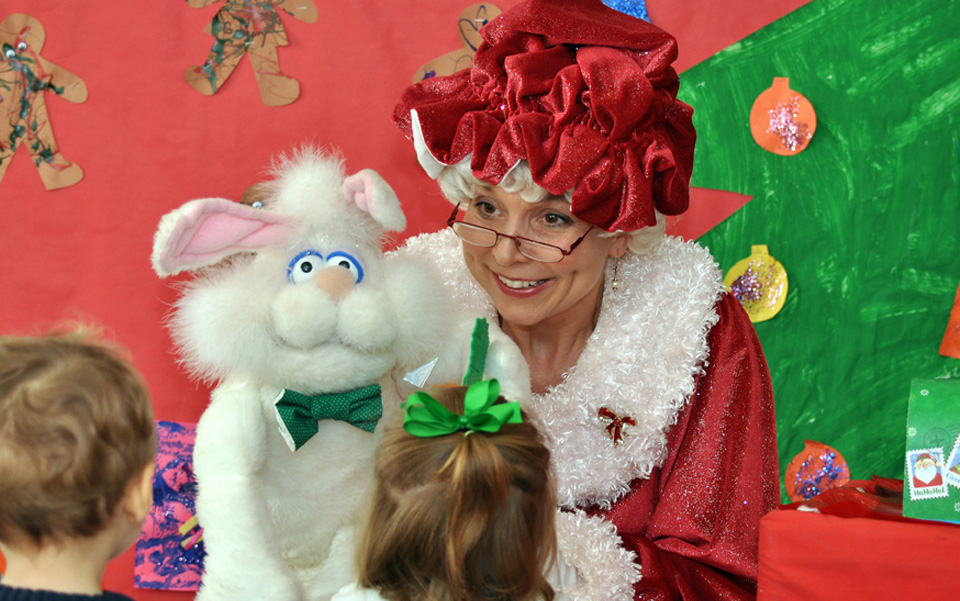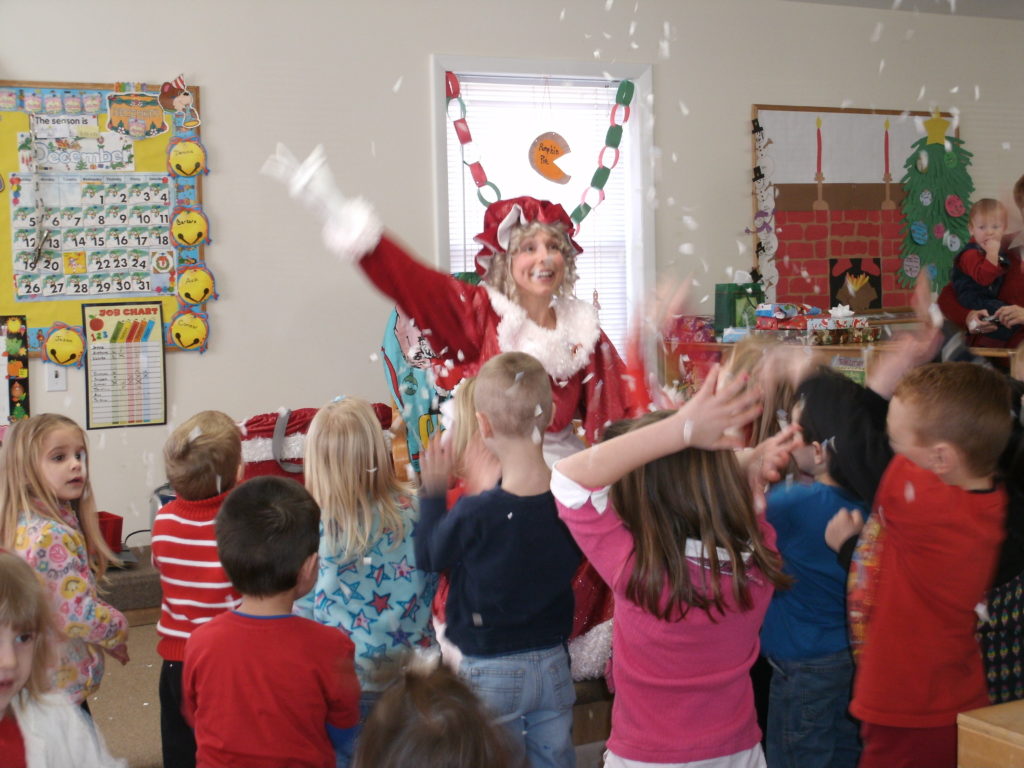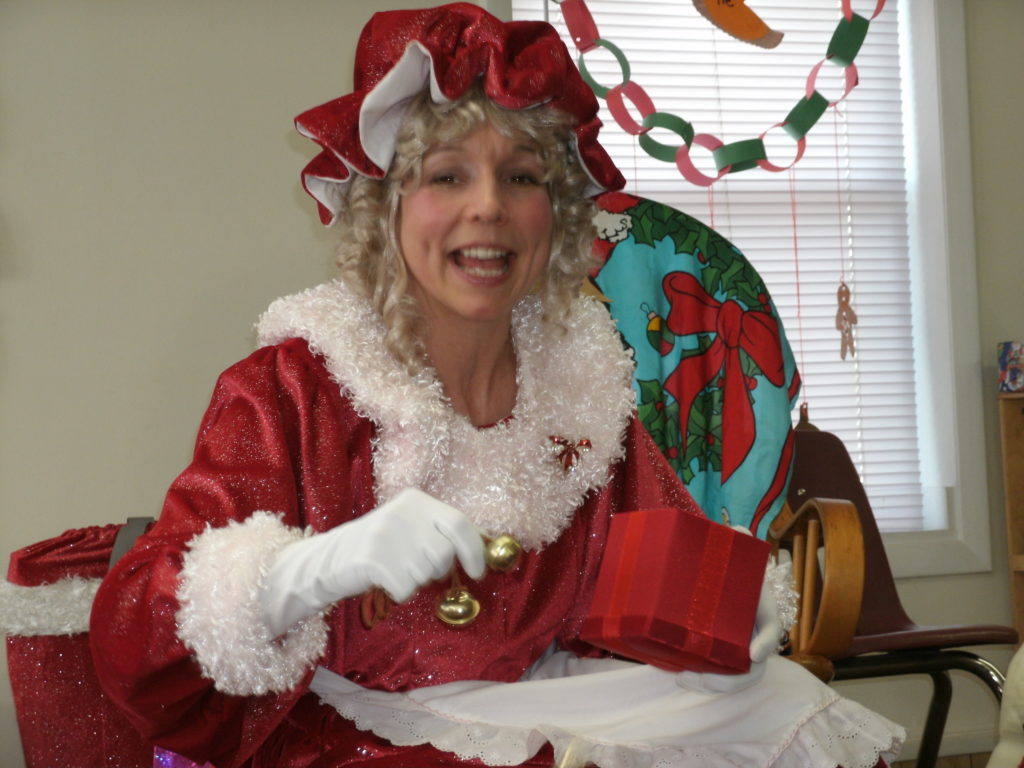 Holiday Shows
Mrs. Santa and her silly rabbit puppet, Whiskers, bring lots of Christmas magic, songs and music, and a Christmas story. Mrs. Santa delights children throughout the Hudson Valley region of New York.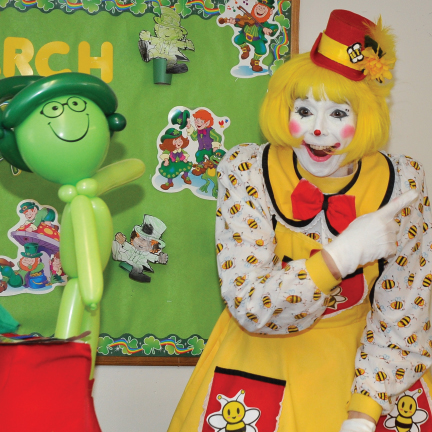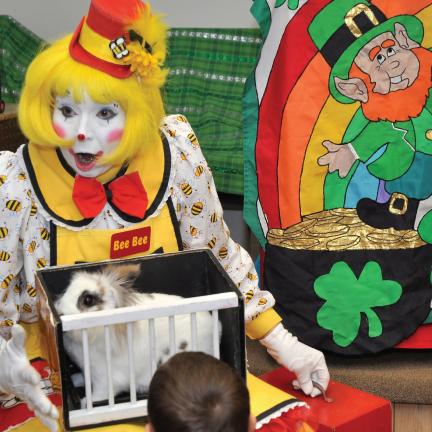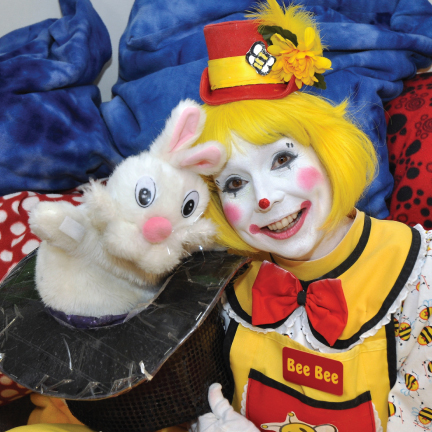 St. Patty's Day Magic
Enjoy some Irish with shamrocks, rainbows and pots of gold in this St. Patrick's Day Show. Bring home a piece of "gold" too! A popular March show for libraries, elementary schools or senior centers.
Halloween Magic 
Dress up for spooky tricks with Jackie the Magician or  Bee Bee the Clown and her goofy bird puppet, Dudley. You'll be treated to a Halloween show fit for a…king or…a ghost, or…a princess or…a superman or…a pumpkin!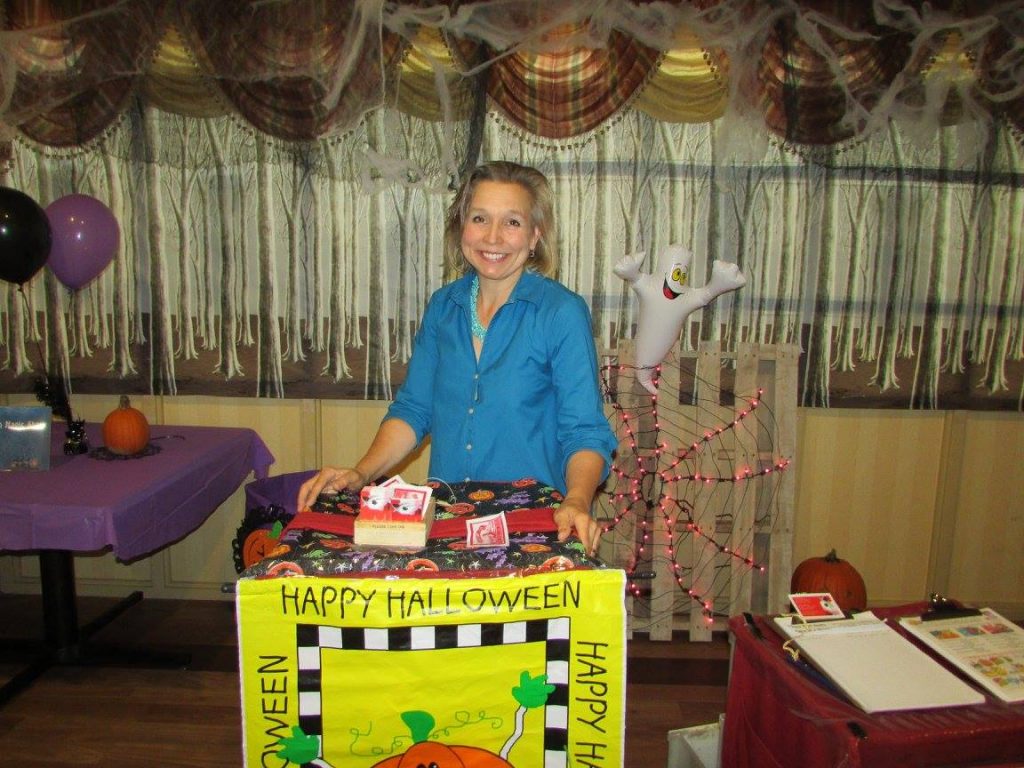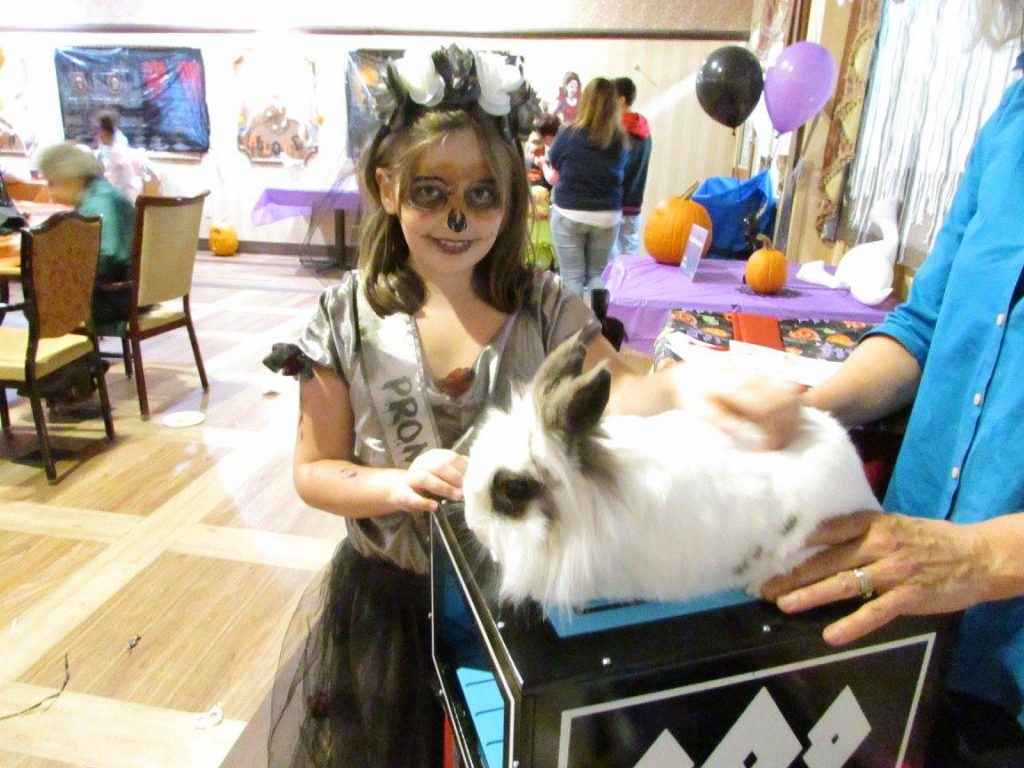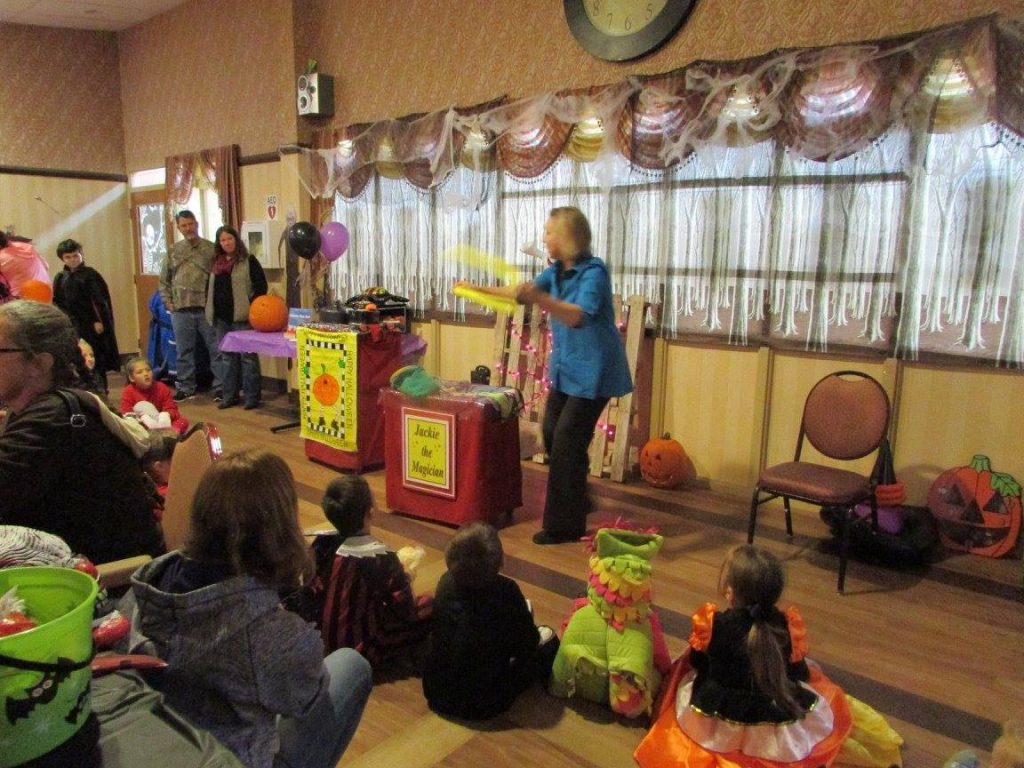 Science & Clowns
Chemical engineer to clown? Yes, that's her career path… The true story as Jackie Reynolds (Bee Bee the Clown and/or Jackie the Magician) brings science to summer reading. Imagine the possibilities! She encourages kids to understand the magic of the world with a science explanation. This interactive magic show is also a great example for young people of an unconventional career path.
The Best & the Brightest!
Do you have a family audience or a bunch of kids that want to laugh and be amazed? The Best and Brightest Magic Puppet Show combines great comedy magic, juggling, balloons, puppets and ventriloquism in a feel good show that delights all ages. It is Jackie the Magician or Bee Bee the Clown's favorite material presented with bunches of audience participation.
Clown Make-Up Demo
What goes into making a clown? Jackie Reynolds won first place for makeup and costume at 2015 Clowns of America International and has over twenty-five years of sharing the laughter with audiences of all ages. See her transformation from the grease paint to lacing up clown shoes! Attendees  can ask questions, and maybe dab on washable clown make-up too. Then, get ready to laugh as she treats you to Bee Bee's Best and Brightest Comedy Magic.