Celebrate your holidays with Jackie the Magician, Bee Bee the Clown, Mrs. Santa or the Winter Fairy!
Mrs. Santa
Mrs. Santa and her rabbit puppet, Whiskers, bring joy to children at schools, day cares and family holiday parties. She also creates Christmas magic for the wonderful people at senior centers and community events throughout the Hudson Valley on New York.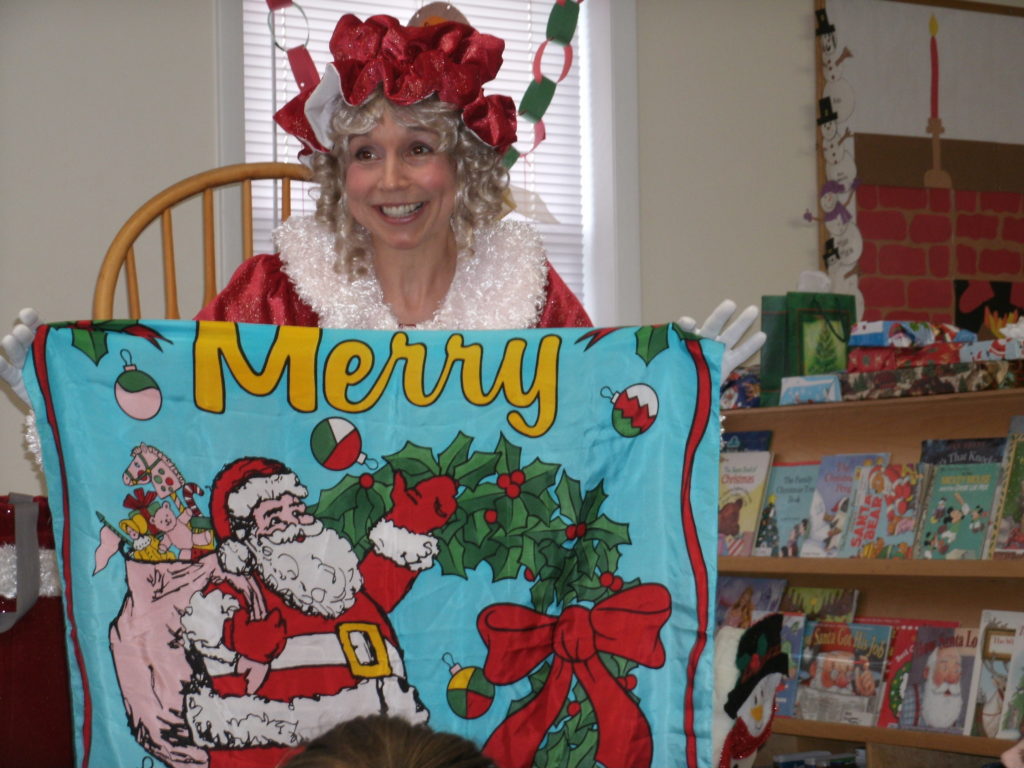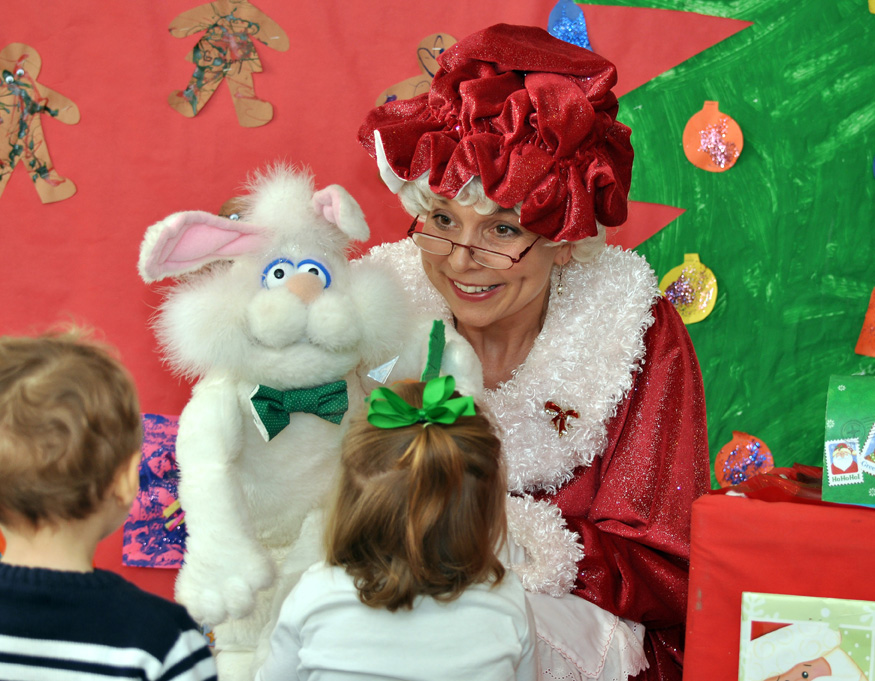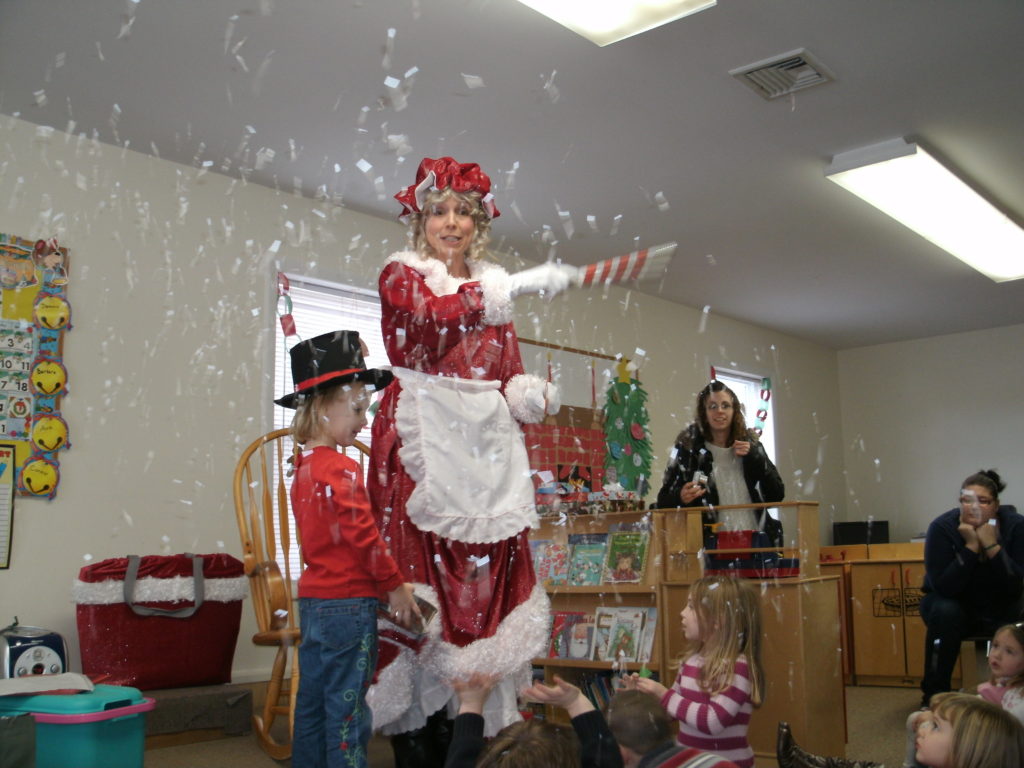 St. Patty's Day Magic
Invite Jackie the Magician or Bee Bee the Clown! Enjoy some Irish with shamrocks, rainbows and pots of gold in this St. Patrick's Day Show. Bring home a piece of "gold" too! A popular March show for libraries, elementary schools or senior centers.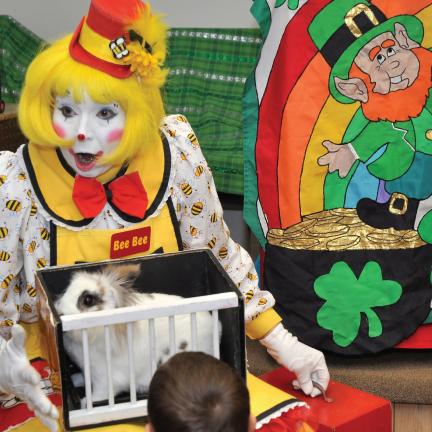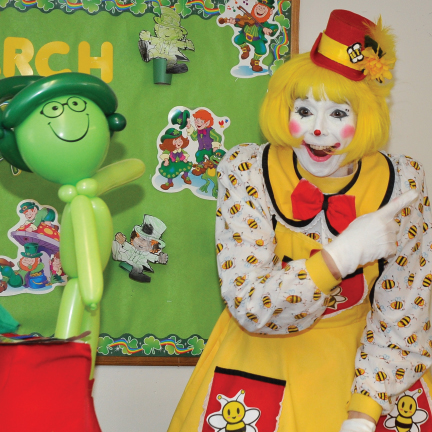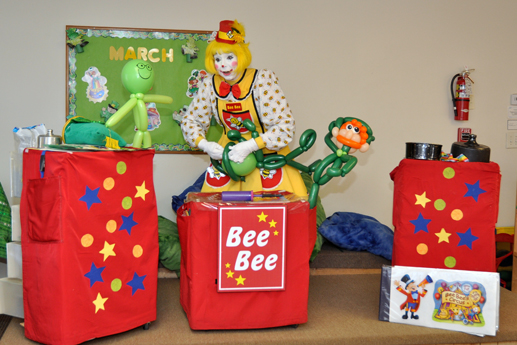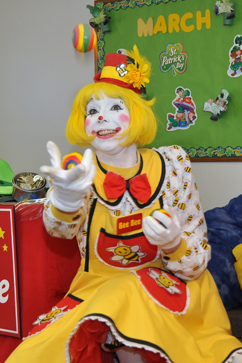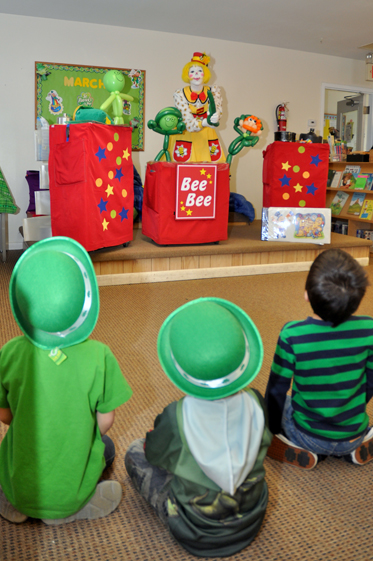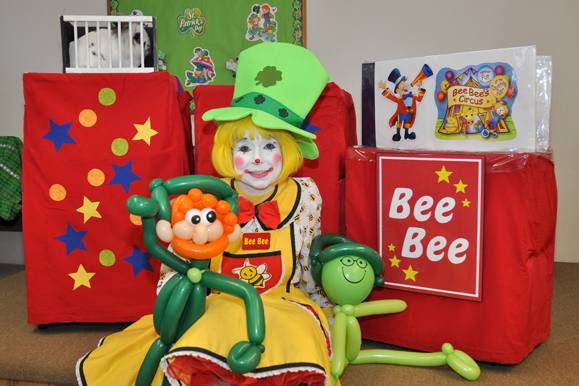 Halloween Magic
Be treated to a Halloween show fit for a…king or…a ghost, or…a princess or…a superman or…a pumpkin! Dress up for spooky tricks with Jackie the Magician or  Bee Bee the Clown and her goofy bird puppet, Dudley.