Magic, puppets, ventriloquism, paints, balloons, and laughter!
You can  enjoy the party too! Invite Jackie the Magician or Bee Bee the Clown to create happy memories. Birthday entertainment is about 75 minutes and can include magic, juggling, puppets, ventriloquism, face paints and balloon animals. Plus, a real bunny could magically appear! Add extra time for more fun or for larger groups! The birthday child gets a giant balloon animal and a birthday trophy, plus Bee Bee's children's books and a beach ball as presents. Enjoy the show with your guests throughout the Hudson Valley!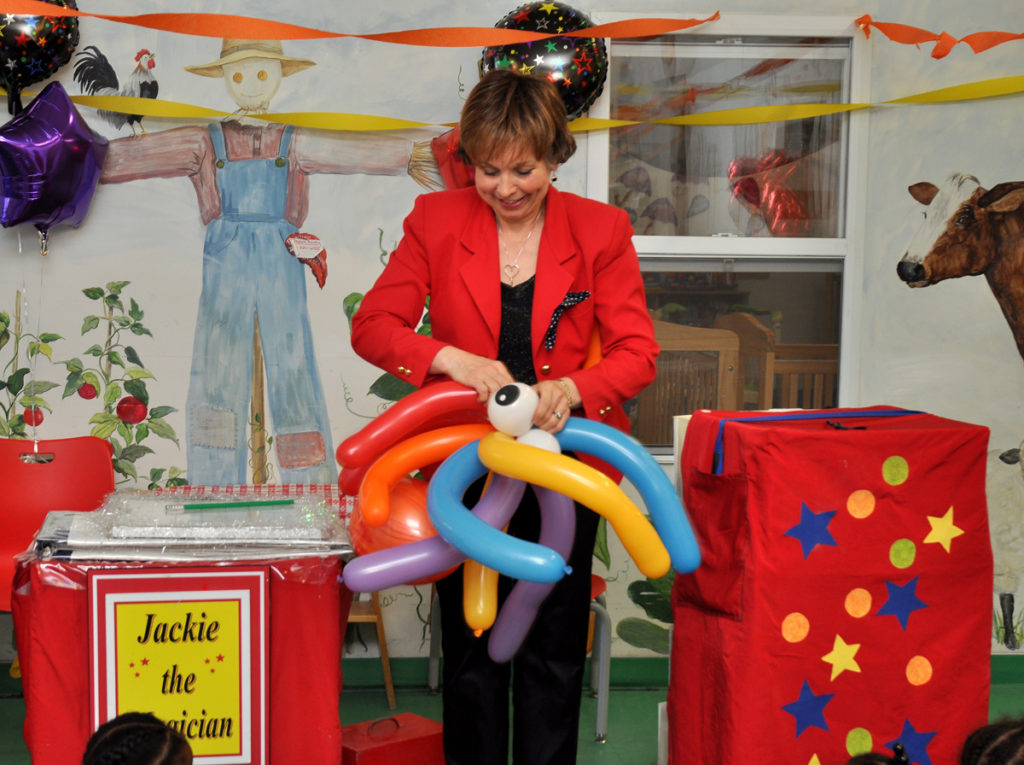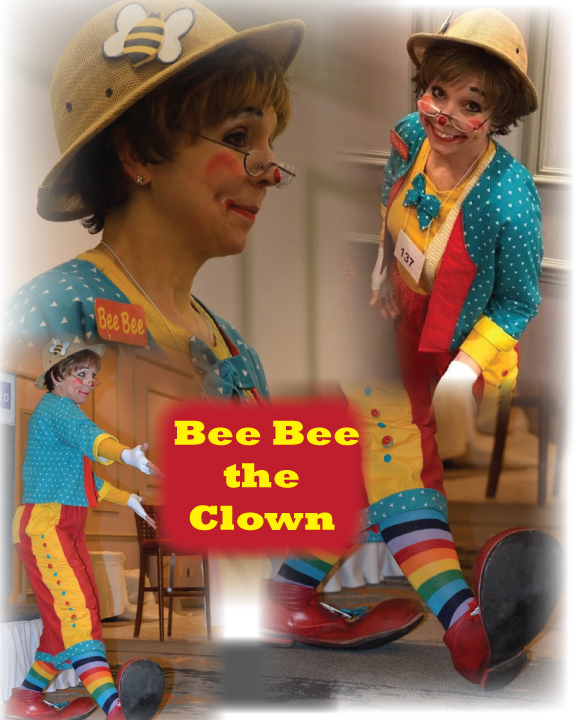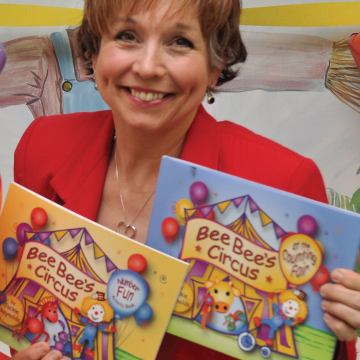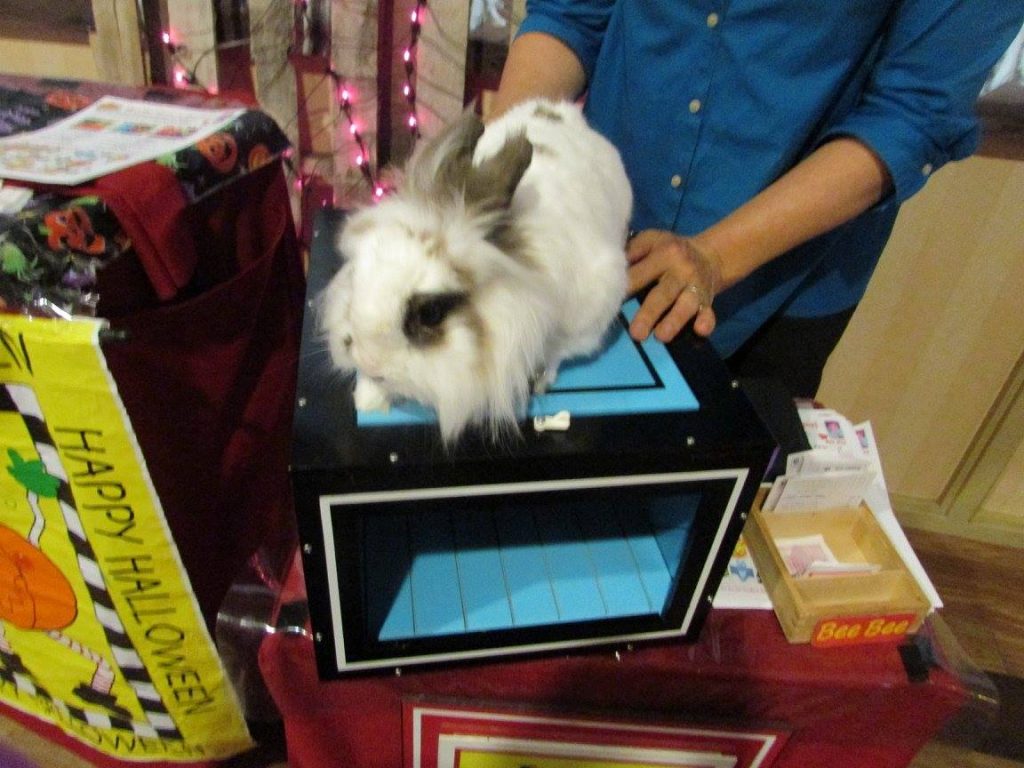 Balloon Twisting Workshop

Hands-On fun! Call about the Ventriloquism, Balloon Twisting and Magic Workshop for Schools and Libraries. Great for kids between 6 and 12 years. 845-758-1938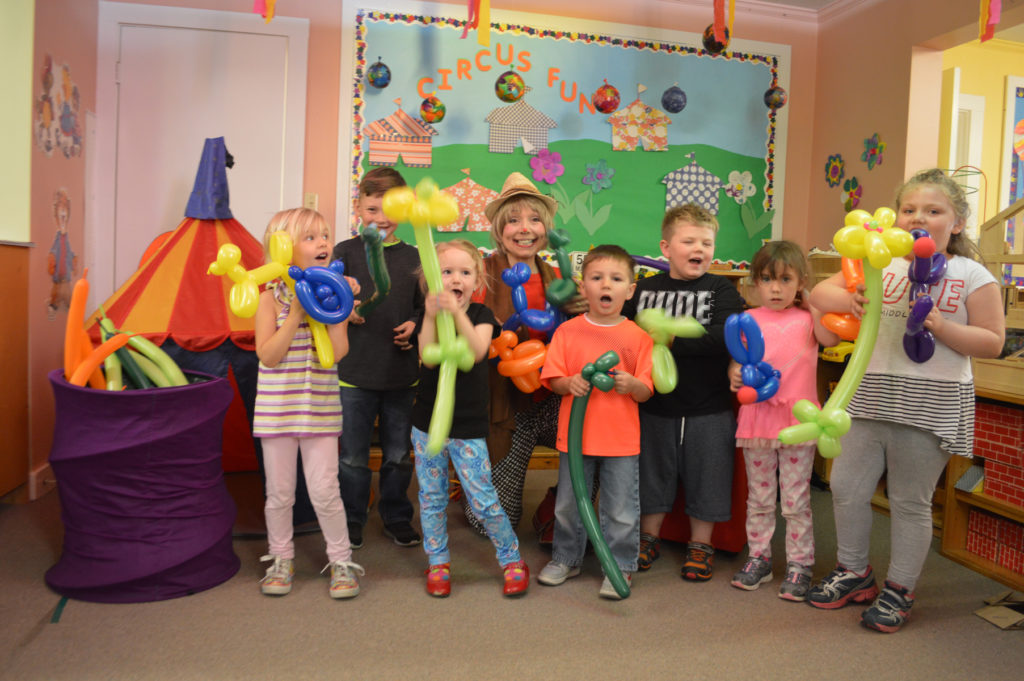 Fairy Godmother Parties
Have a ball with the Fairy Godmother! We magically make necklaces, paint faces and build a balloon castle! A bunny adds to the fun with music and the hokey pokey! A favorite with little girls!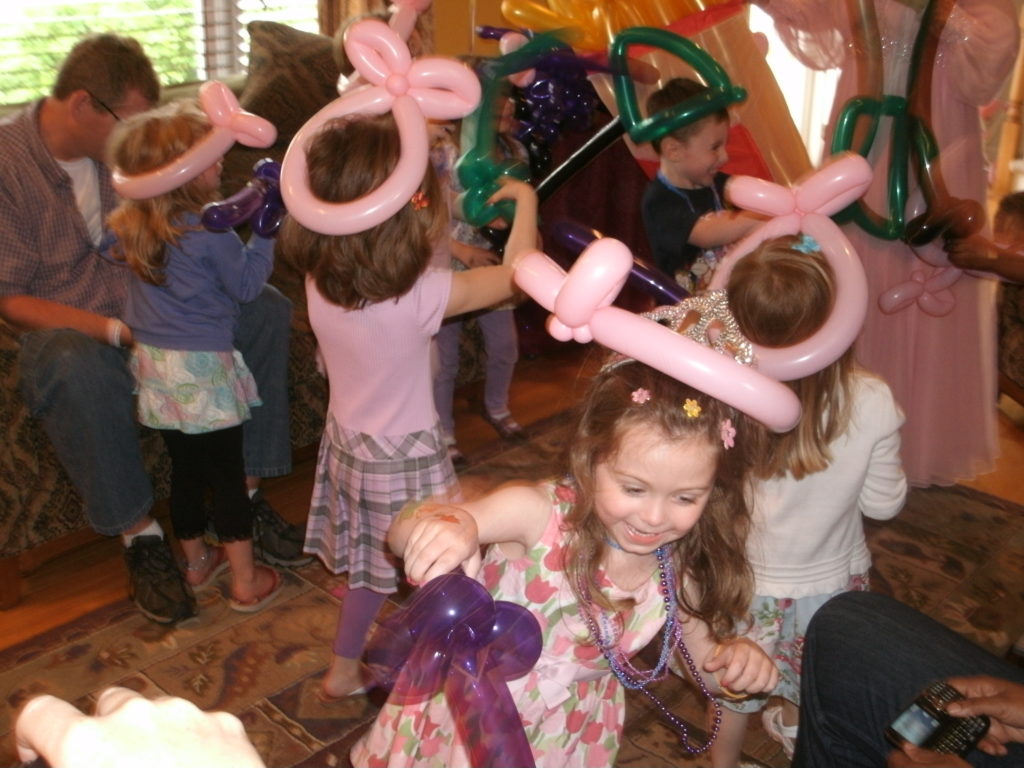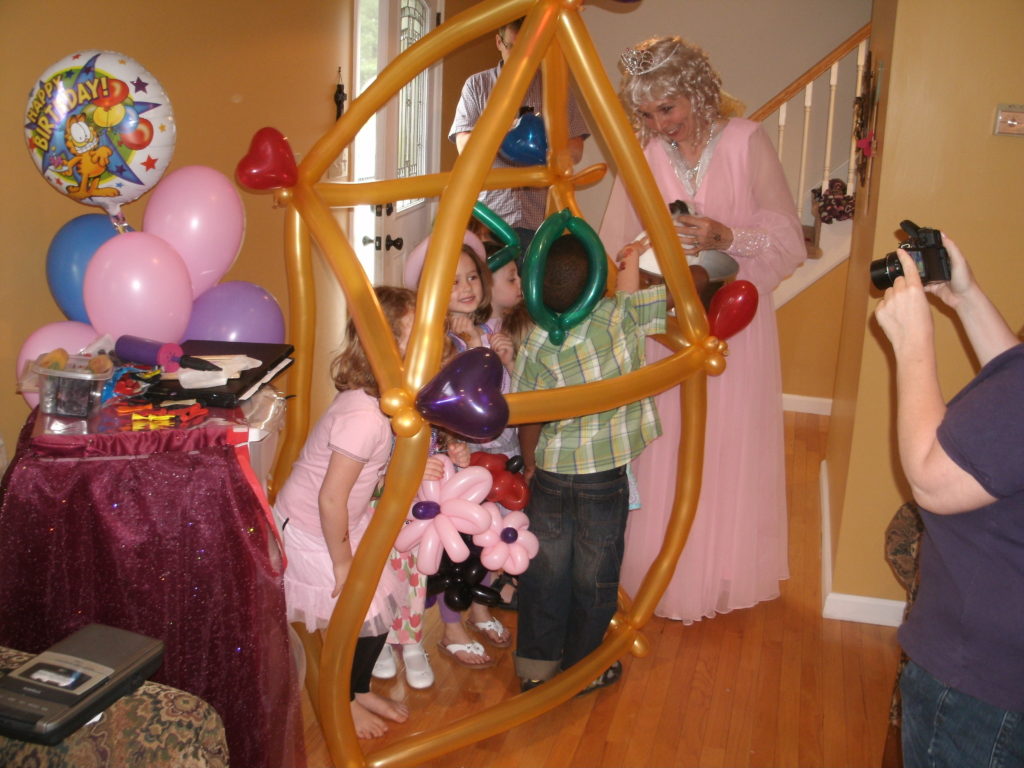 Enjoy the very vintage video with events with Bee Bee the Clown, Jackie the Magician, Mrs. Santa and the Fairy Godmother!